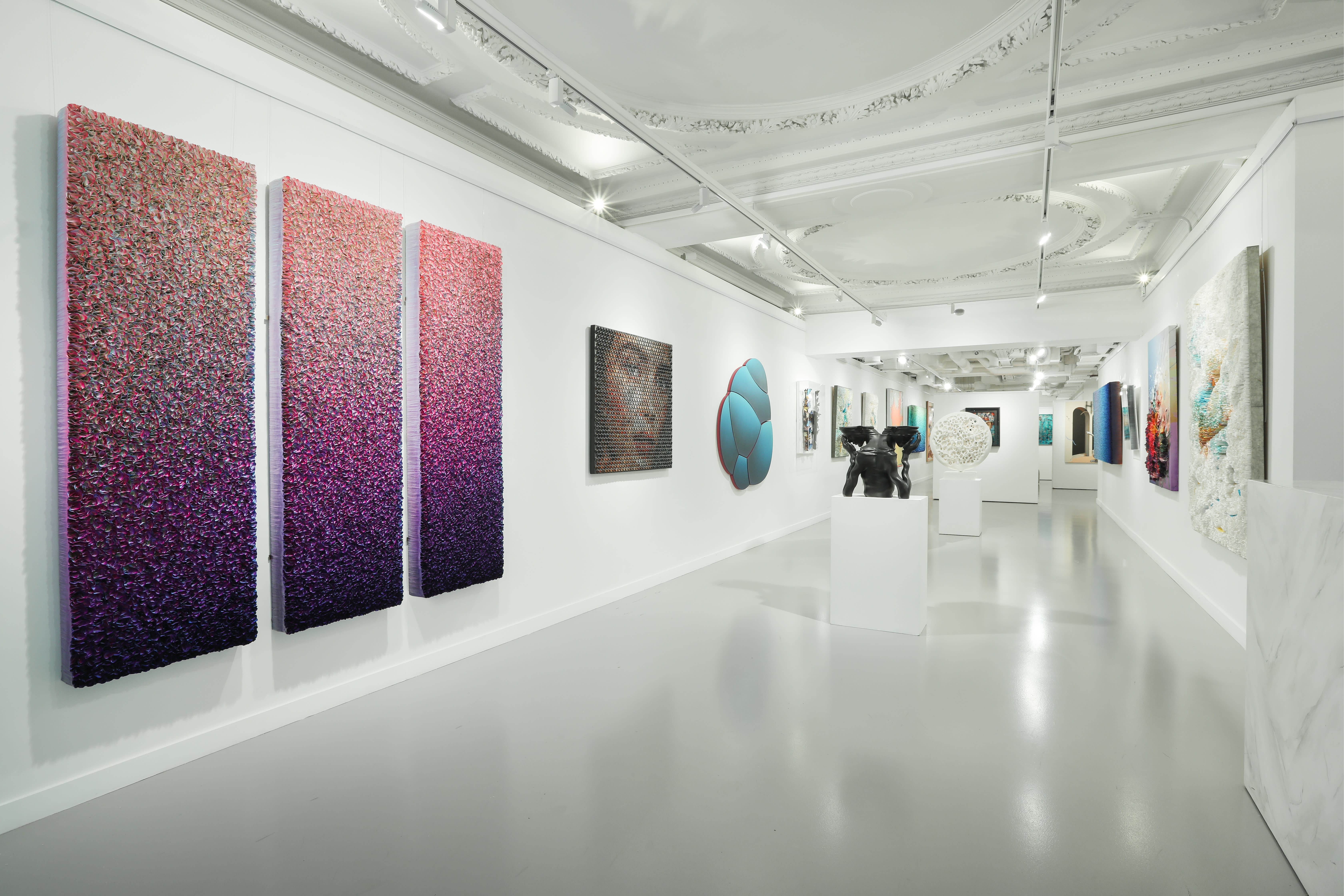 HOFA Gallery are incredibly excited to launch 'Refractions of Matter'.
This latest group exhibition, will present the works of artists using sculptural and three-dimensional mediums as a key focus of their practices.
The exhibition will present an array of creative practices, both traditional sculptural practices by artists such as Gianfranco Meggiato and Joseph Klibansky utilising polished bronze and metallic mediums. Three dimensional wall sculptures by Asian contemporary artists such as Zhuang Hong Yi, Ilhwa Kim and Wang Ziling, exploring transitions of colour and form. Finally, the exhibition will also showcase artists harnessing light, reflections and vortexes exploring alternative dimensions, such as Jason Sims and Max Patté.