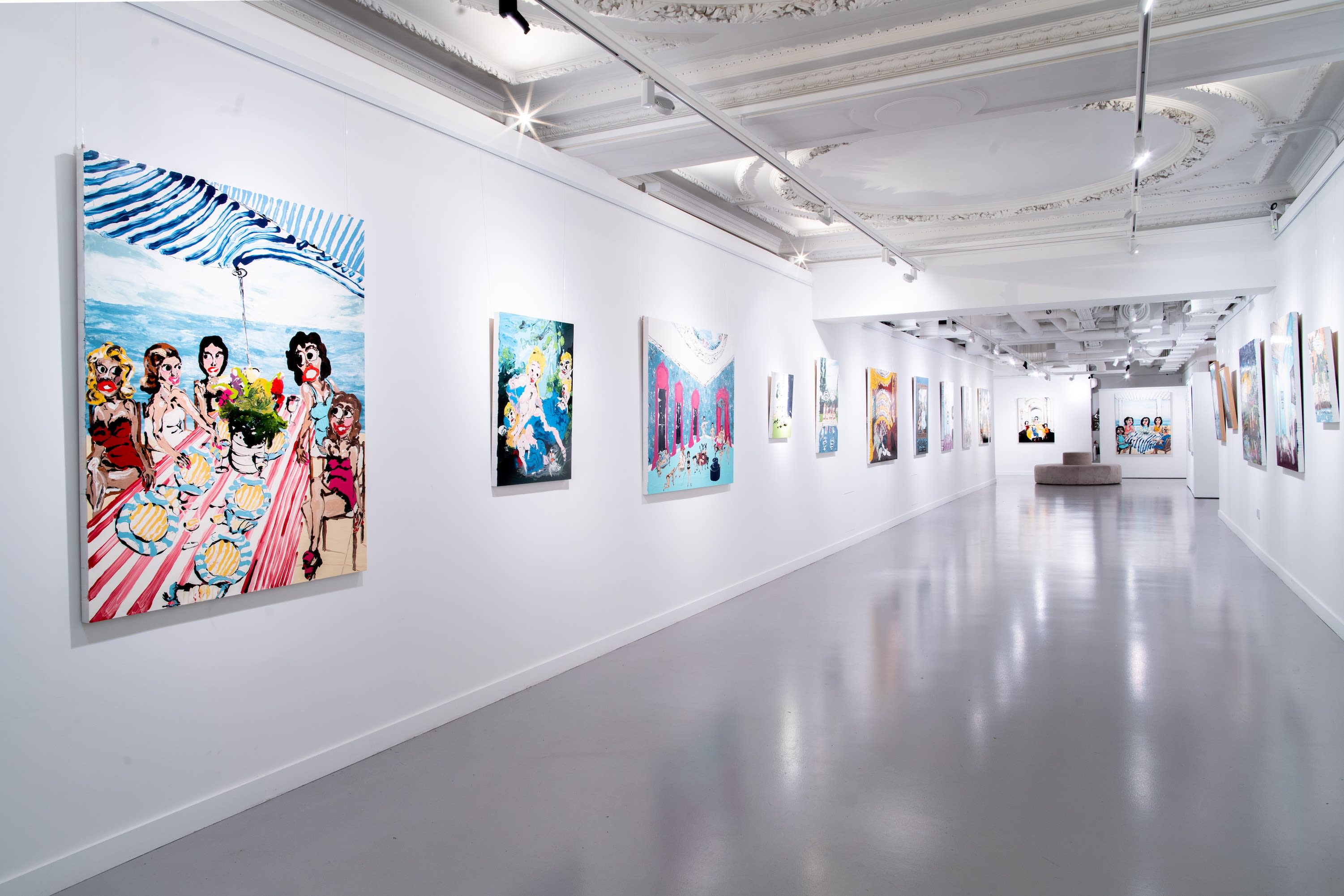 Mary Ronayne's second solo show showcases the artist's unique approach to combining enamel and domestic paints to create a charming style that contrasts glossy, vitreous shine with a more staid, matte texture.
Her use of enamel paint also creates the unmistakable, gooey, and farcical look, which is a signature element of her style.
This contemporary practice draws inspiration from a diverse range of sources, including classical art, historical literature, and movies, plays, and operas. Mary's artworks are a tribute to life, utilizing humor as a tool to break the ice and draw viewers in for a closer look while also conveying poignant critiques of the times.